Deuce Bigalow - Male Gigolo
Welcome to


T.J.'s House of Harlotry

A Tribute to the Movie:
Deuce Bigalow-Male Gigolo
Contents
Movie Synopsis
Movie Reviews
Movie Credits
Sounds Page
Movie Pics Page
Buy Deuce Bigalow Now!
T.J.'s Links
Site News
T.J.'s House of Harlotry has received more than 10,000 visits, thanks entirely to you! (and getting picked up by Yahoo!) Thanks very much for all of your feedback, emails, and guestbook entries as your support is greatly appreciated! Did you say steak? ~ T.J.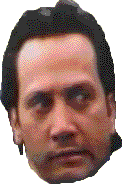 Movie Synopsis
He's not very good looking, but when the lights go out....he's still not very good looking!
Deuce Bigalow-Male Gigolo, starring Rob Schneider (from Saturday Night Live), is the story of a poor fish tank cleaner who lucks out by house (and fish) sitting for a high-priced gigolo! Deuce accidentally trashes the home and fears for his safety upon Antoine's return. After answering a call from one of the owner's clients, he makes a cool $10 and doesn't look back. T.J. Hicks, who considers himself a male madam, is Deuce's pimp, and organises for him to pleasure women "that would sicken normal men". His clients include the obese, narcoleptic, amputated, Tourette Syndromal, and just plain tall. Hot on his trail is the tough vice-squad detective, Fowler, who hopes to put an end to his man-whoring ways. In the midst of this Deuce manages to break the golden rules of T.J's Man-Stable: "Don't fall in Love!", and then has to prove his innocence in court.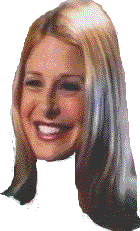 Movie Reviews
This 1999 release has rapidly become a cult-classic, due mostly to the over-the-top, yet extremely strong characters present. The laughs, which sometimes are derived from toilet humour, come fast and furious. See if you can control your bladder during Deuce's butt-waxing session, or Ruth's Tourette vulgarities (VULVA)! My Rating 4.5/5, A MUST-SEE!







Reviewer: Steve B
Deuce is the funniest movie of all-time!
It's greatest strength is Deuce's sense of morality, in treating each girl with respect, whilst still pulling major laughs at the same time. I have now watched it more than 20 times.







Reviewer: Alex C
Write your own review and send it to T.J.!
| | | |
| --- | --- | --- |
| Character | | Actor |
| Deuce Bigalow | - | Rob Schneider |
| T.J. Hicks | - | Eddie Griffin |
| Kate | - | Arija Bareikis |
| Detective Chuck Fowler | - | William Forsythe |
| Antoine Laconte | - | Oded Fehr |
| Claire | - | Gail O'Grady |
| Bob Bigalow | - | Richard Riehle |
| Jabba Lady | - | Chi Chi La Rue |
| Elaine Fowler | - | Jacqueline Obradors |
| Ruth | - | Amy Poehler |
| Bergita | - | Dina Platias |
| Tina | - | Torsten Voges |
| Allison | - | Bree Turner |
| Carol | - | Deborah Lemen |
| Neil | - | Andrew Schaifer |
He charges $10, but he's willing to negotiate!


Buy Deuce Bigalow Now!!!
with Amazon.com!
Visit Guestbook- Click here!!
Official Movie Web Site
Bomis.com
Rotten Tomato's Review of Deuce
Dumb & Dumber Website
SB Designs Home Page
Beanie Boy- Aussie Rules
The Fart Machine (Version 2 is best!)


The Official Orgazmo Movie Page





Visits to T.J.'s House of Harlotry (since Nov. 2000)
©SB Designs, 2000, 2001.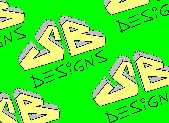 Last Updated: 10/08/01