Welcome to the SB Designs Home Page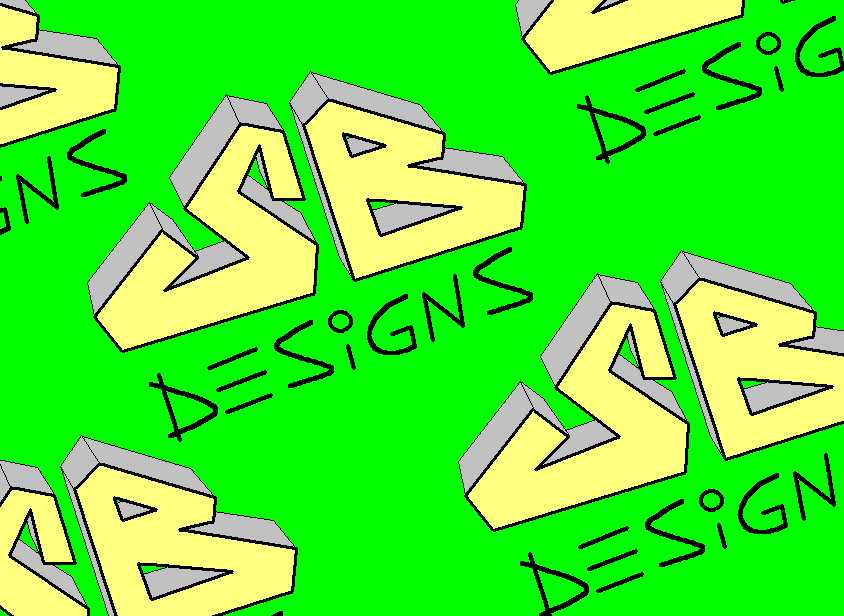 ---
---
SB Designs can produce custom artwork for almost any requirement that you may have.
Logos: Business, Sporting Teams/Clubs...
Caricatures: for relatives/friends/colleagues birthdays, get well cards, roasts/farewells...
T-Shirt Artwork: for clubs, team tournaments, trips, vacations, tours,meets...
Custom Artwork: for posters, brochures, greeting cards, banners, manuals...
---
SB Designs has been in operation since 1995, and is predominantly involved in producing custom artwork. Work done includes company logos, book/manual illustrations, T-shirt designs, club logos, and posters.
T-shirt designs are a specialty, with the Rusden Association of Students (now the Deakin University Student Association) being a permanent client since the company's founding. T-shirts have been designed for InterUniversity Games & Campus Clashes. They have become hot items at many games' sites due to their exciting artwork.
In March 2001, Chisholm Institute of TAFE in Victoria (Frankston, Bonbeach, Cranbourne and Rosebud campuses), employed SB Designs to produce free custom caricatures/portraits for their students during orientation week. Many students took up the opportunity to have a quick, fun cartoon drawn for them.
Prices for custom artwork are on an individual basis, but is based upon AUS$25 per hour (plus 10% GST). For further details please email Steve at sbdesigns@hotmail.com
Subsidiary activities include underwater pool maintenance. The Dandenong Oasis has benefited from the cost-effective repair work undertaken.
---
Click on a name or an image for examples of custom artwork.
Rusden Liquid Gold Rush 2000
Rye Beach Petanque Club Logo
SB Designs Logo (colour)
SB Designs (black & white)
Eyeballs Ink.
H2O PRO
System Of A Down Logo Competition Entry
Macro Computers and Training
Third Degree CD Burning
Extreme Snowboard Race Logo
Out There Security Services
---
Street address
8 Taurus Avenue, North Dandenong, Victoria, Australia, 3175
Electronic mail address
sbdesigns@hotmail.com
Web address
http://sbdesigns.freeservers.com/sbdesigns.htm
Home phone
(03) 9774-8224
Mobile phone
0408 578 074
---
World Selfish Day-September 1st
Send Steve on a Holiday Day-September 2nd
Beanie Boy
Deuce Bigalow: Male Gigolo Tribute Site
Fun Sites-Rubber Chicken
My favourite diving operator
Get a free email address
Aussie Rules Footy
Pennywise


---
Visits
Internet Time
Copyright: SB Designs, 2000, 2001. Copyright notice.
Last revised: June 24, 2001.